© 2010 Company Name. All rights reserved.

390 N. Orange Ave, Ste 1800, Orlando FL 32802 | email: g.herard@gillesherard.com | call: (321) 424-6074

Got a Project? Get Funded.

We have created financing structures for projects worldwide for over 25 years! 

When it comes to project funding, a good investor will seek to build relationships based on a true spirit of partnership by being supportive and available in good times as well as during the more difficult periods.

Such an investor views each relationship with a client and/or a project promoter as a long-term investment. The optimum situation in project funding is to have an investor that is active in originating, structuring, funding, and executing add-on acquisitions and consolidation strategies, bringing partners on board, and capitalizing on the talents of executives in order to add value to a project – no matter the type of project.

Got a question or project? 

Tell us about it!



Want to keep in touch with us? Want to know more about the ins and outs of the project financing industry, useful tips, and more? Follow us on our 
Wordpress blog
!
Winner of 2020's Best of Business Award by the SBCA!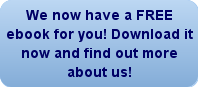 If you are looking for a partner that is creative, solution-oriented and known for being the most flexible funding source on the market in creating customized investment structures to meet the needs of your group's project funding needs, we invite you to fill out the contact form here.

Get a trusted merchant banker to build the financial structure you need to get your project off the ground. Get Funded.

We welcome the opportunity to talk with you about your project and the funding it requires. 

In order to do so, please click on the button Request Info below and fill out the form - or 
email us directly
! We will get in touch with you shortly.